New Naturals Material Archive
Makers Lab, Benno Premselahuis AUAS

Documented collection of material samples featuring "new natural" design materials made with renewable, non-toxic and largely locally abundant ingredients.

This is an open, collaborative archive on discplay that features a variety of material experiments with locally abundant, renewable polymers and pigments. To ditch our unsustainable addiction to toxic chemical dyes and petrol-based plastics, we are in need of alternative design materials. This collection was curated to help the HvA community explore their potential. It invites visitors to try out these ancient crafts, biology and cooking techniques themselves, and share their own findings by donating samples to the archive. Material knowledge wants to be shared!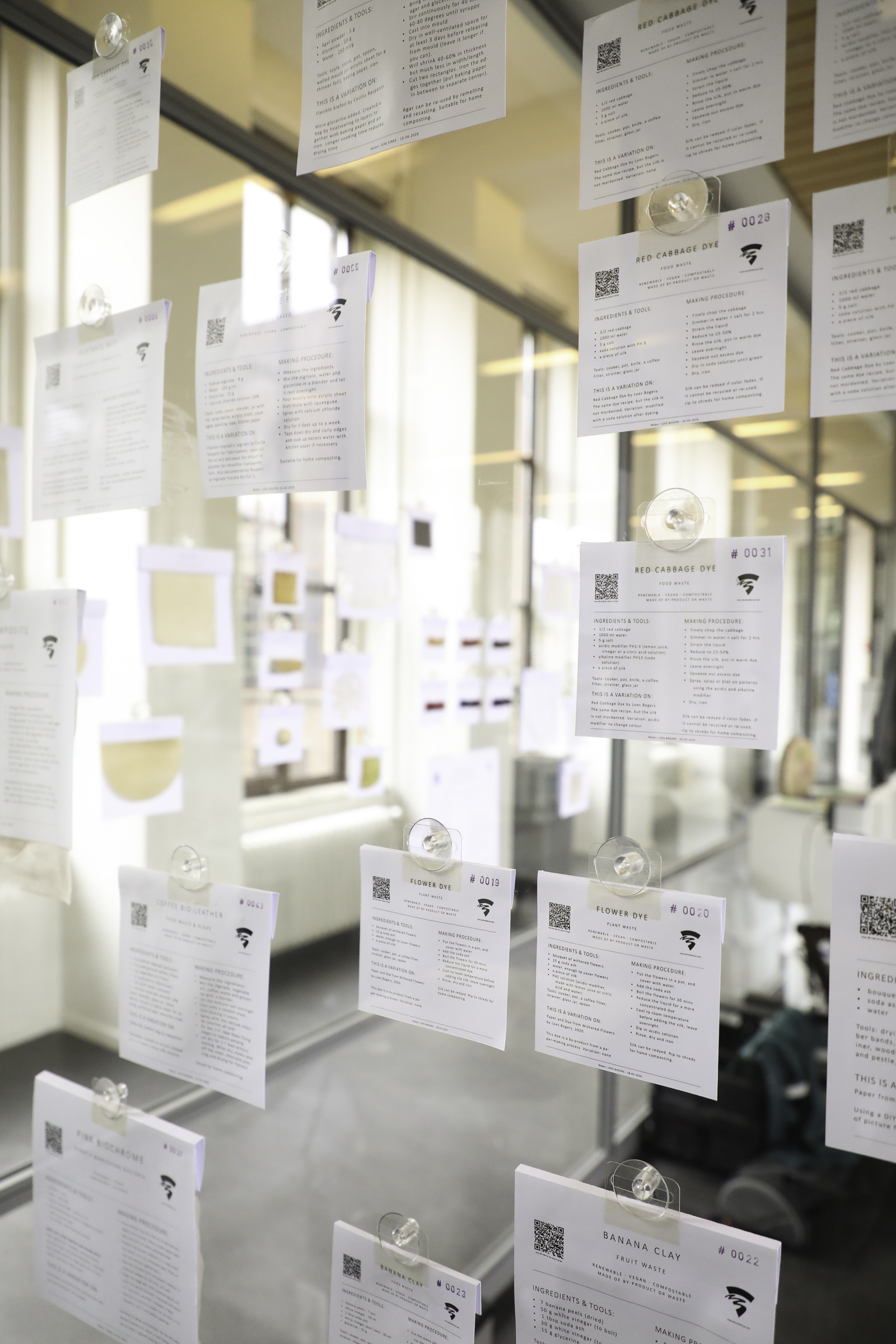 The collection is installed in a central location inside the university: at the digital fabrication workshop, where students, staff and researchers can explore these design alternatives by touching, smelling and manipulating them. The back of each sample features references and a summary of the recipe and techniques used so anyone can recreate them.




This project was one of the outcomes of Loes Bogers' Fabricademy project "Archiving New Naturals" and was inspired by the material archive at Waag's Textile Lab. The original label design was done by Maria Viftrup for the orginal version at the Waag's building in Amsterdam. Together with the Textile Lab, Loes will continue to work on the project. She was awarded an NWO Comenius Teaching Fellowship to develop online archiving tools and teaching materials for design students to use this material archive to its full potential.

For more info: https://class.textile-academy.org/2020/loes.bogers/projects/archiving_new_naturals/

Contact: Loes Bogers, l.bogers [at] hva [dot] nl